Meet Arabs
The Gulf Arabic Programme is a holistic language programme. Students are encouraged to mix with local speakers to practice what they have learnt in class. The language school is based in the small town of Al Buraimi, with a population of 75,000. The slow pace of life provides greater opportunities for relationship building and language practice than the rush of bigger cities. Many of our students develop friendships that outlast their years at language school, and comment that it's one of the easiest places in the Gulf to meet locals. These interactions with neighbors and friends are a foundational part of the language learning experience.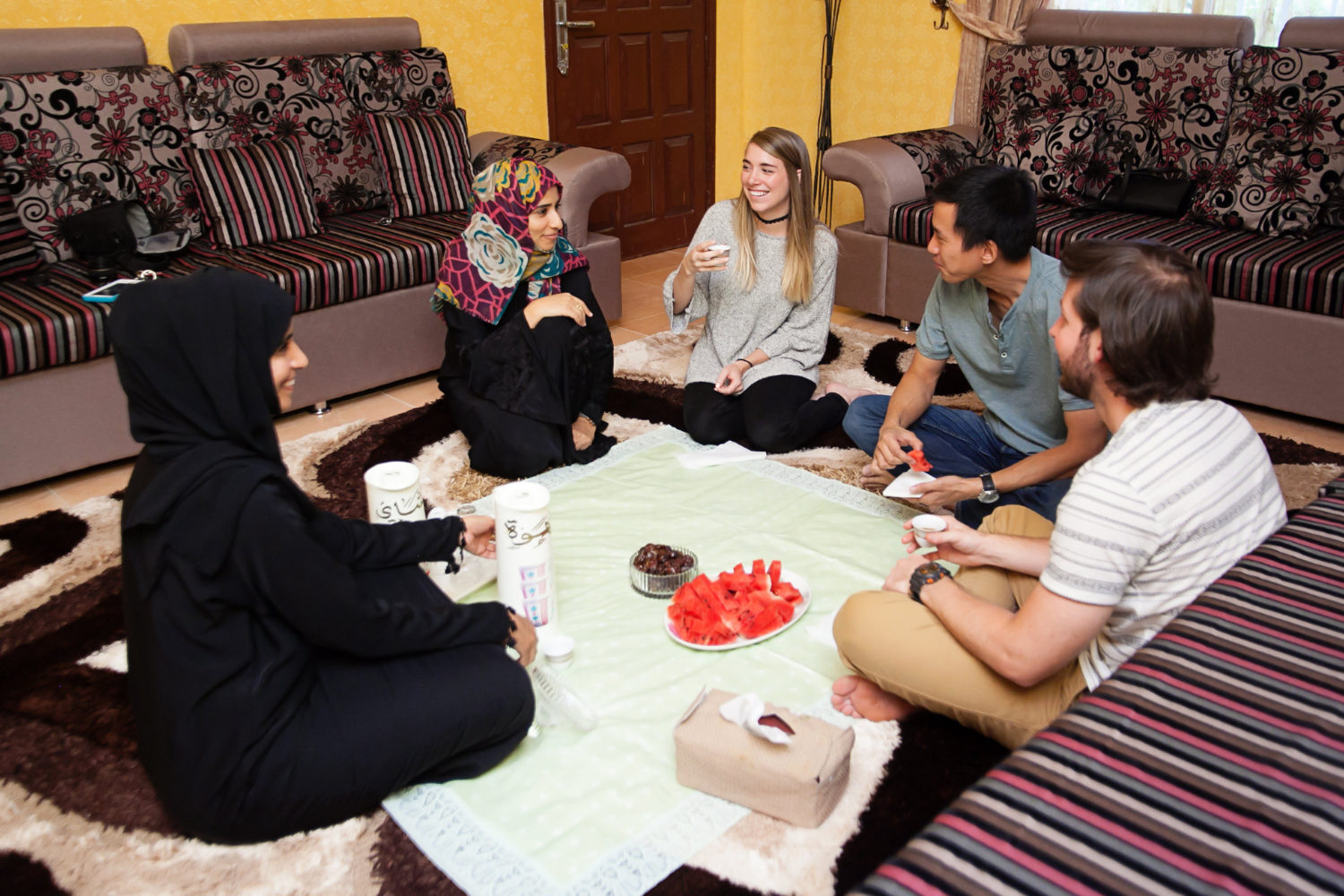 ---
Al Buraimi
Al Buraimi, Oman has all that you need for day-to-day living. A large supermarket and local food markets sell a wide range of food. Western fast food chains, such as McDonalds and Domino's have opened in recent years, and Arabic fast food take aways are numerous. There is a large local park complete with two playgrounds, a swimming pool, sports stadium and smaller gym facilities for men and women. A local hospital and several clinics provide 24-hour healthcare. Although most places in Al Buraimi are within walking distance, buying or renting a car is recommended due to the high summer temperatures. For short-term students, taxis are a viable option.
Nearby
Al Buraimi is situated approximately 2 hours from Dubai in the United Arab Emirates (exact travel times vary depending on the border crossing situation). Oman's capital city, Muscat, is 3.5 hours away. Both cities have an international airport and provide a wide range of world-class shopping and entertainment opportunities.
Preparing for Life in the Gulf
Are you thinking about coming to the Gulf?  Checkout our page on preparing to come!
Learn More